Laundry Lives documentary presents ethnographic research around everyday life and environmental sustainability in Indonesia. This site presents some insights into the research and filmmaking process that brought together techniques from visual/sensory ethnography, design ethnography and documentary making.

Laundry Lives takes us into the usually invisible everyday worlds of five middle class Indonesians – Lia, Dyna, Ning, Adi and Nur.
As Indonesia grows into one of the world's emerging economies and growing markets, this has hidden implications for the everyday lives of the country's rapidly growing professional middle classes, and for environmental sustainability.
Lia, Dyna, Ning, Adi and Nur show us how they, with the help of their families and domestic helpers, navigate and improvise the complex relationships between their professional careers and ambitions and the mundane domestic chores that underpin them.
Laundry Lives captures this moment of change, as changing gender relations, new technologies and concerns about the environment are becoming central to the ways domestic life is organised. Lia, Dyna, Ning, Adi and Nur show us how these changes create challenges, priorities and contingencies for everyday life in the home that need to be accounted for in the design of sustainable futures.
FILM SPECIFICATION:
Directors: Sarah Pink & Nadia Astari
Genre: Documentary
Year of Production: 2015
Language: Indonesian and English
Subtitles: English
Length: 40 mins
Format: HD 1080p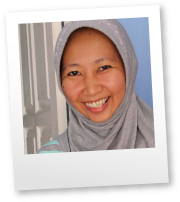 LIA
Age: 37
Status: Married
Children: 1
Occupation:
Professional in
Education Sector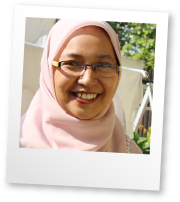 DYNA
Age: 33
Status: Married
Children: 1
Occupation:
Professional in
Education Sector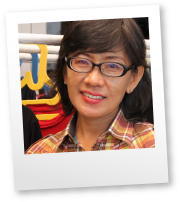 NING
Age: 50
Status: Married
Children: 2
Occupation:
Civil Servant &
Dance Teacher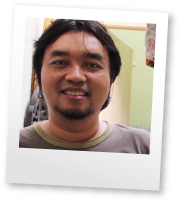 ADI
Age: 33
Status: Married
Children: 1
Occupation:
Civil Servant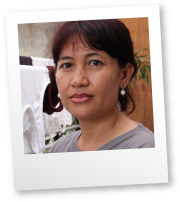 NUR
Age: 42
Status: Married
Children: 3
Occupation:
Entrepreneur

6-10 October, 2017
Taipei, Taiwan
We are pleased to announce that Laundry Lives has been selected for the 9th Taiwan International Ethnographic Film Festival (TIEFF). TIEFF is Asia's oldest and longest running international ethnographic film festival. The main topic this year was "Beyond the Human" which explores the interconnections between humans, animals, technology, the environment, and the spirit-world.
11-15 April, 2017
Ciné 13 Théâtre, Paris, France
Ethnografilm seeks to enhance our understanding of the social world through film. From the 11th through the 15th of April 2017 in Paris, France, the festival features over 100 works by documentary and academic filmmakers. Check out Laundry Lives' "Art for Film" artwork on page 75 of their program.
21 July, 2016
University of Milano-Bicocca, Milan, Italy
'Anthropological legacies and human futures', the 14th EASA2016 (European Association of Social Anthropologists) biennial conference will be hosted by the Department of Human Science for Education 'Riccardo Massa' and Department of Sociology and Social Research.
23 March, 2016
RMIT Design Hub, Melbourne, Australia
In this seminar Sarah Pink will show the film Laundry Lives with a view to generating a discussion around the question of designing for environmental sustainability, and the role that video ethnography can play in such processes.